eCommerce + Food
Industry
Grubhub Chicago Office
Unsurprisingly, food is a running theme in the office of food ordering and delivery company Grubhub. Conference rooms go by names like Frittata and Brisket, and several cafe environments feel more like swanky eateries than workplace cafeterias. At Slice, a cafe-like space, Grubhub invites restaurant partners to set up and run lunch order simulations to test the tech. But there's more to the office than lunch. Just look at that rooftop deck. It's a perfect spot to sit and enjoy, well, your lunch.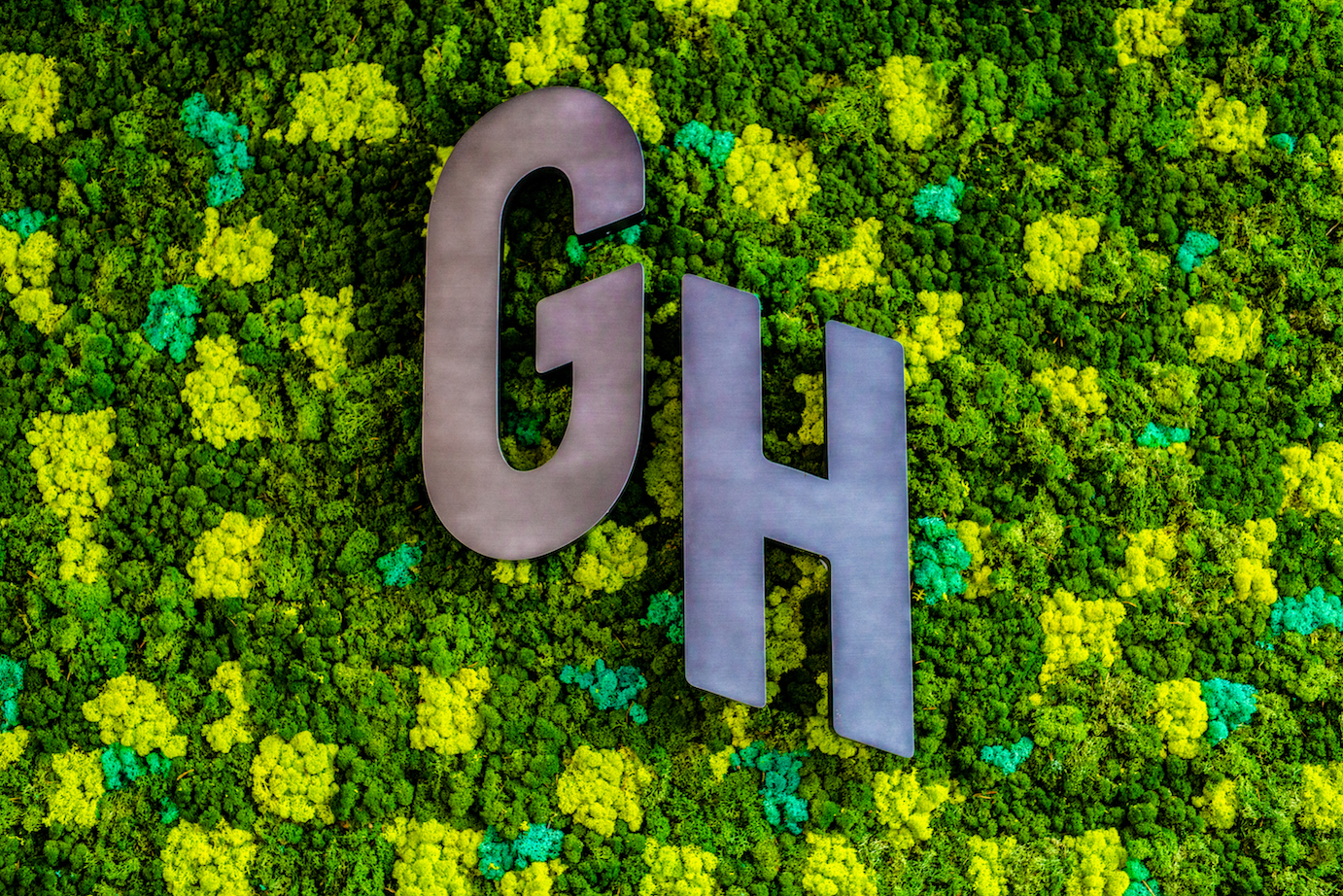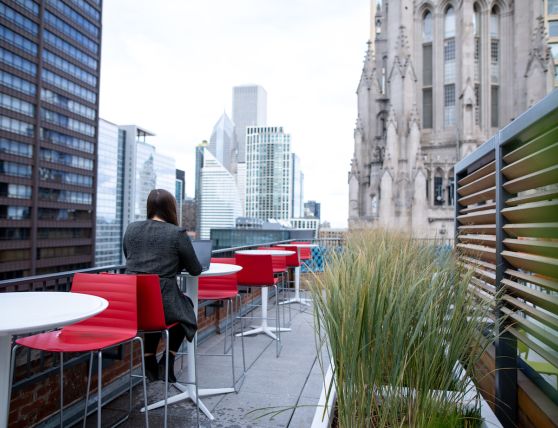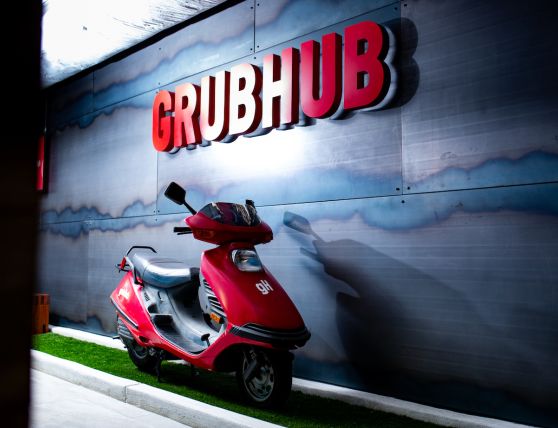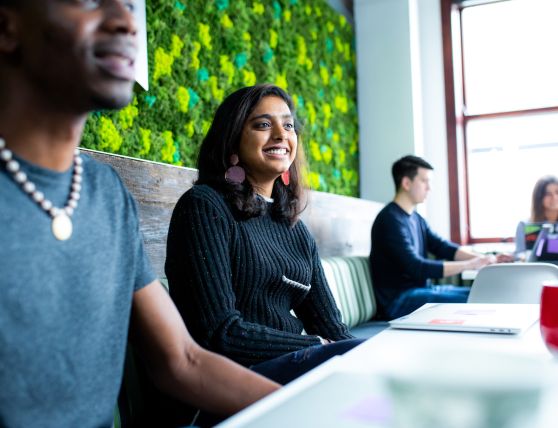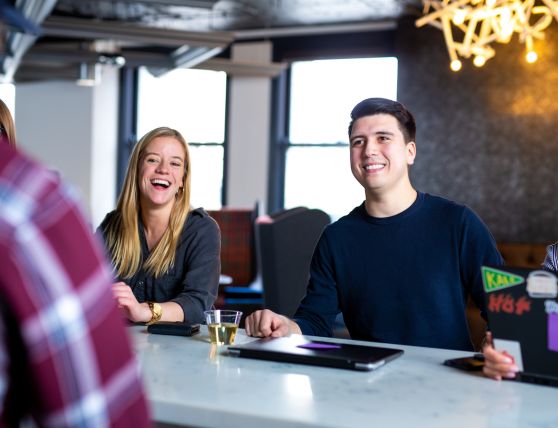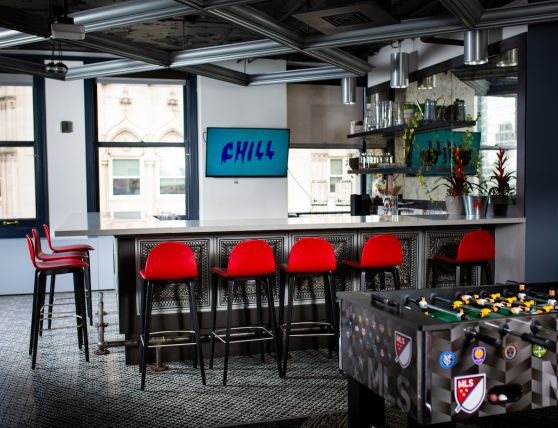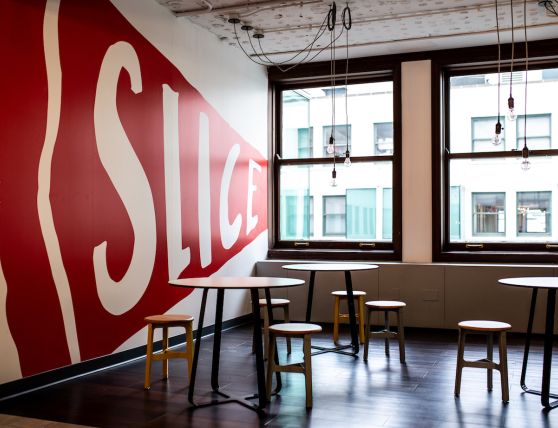 7,000
Chicken wings eaten at Grubhub's 2018 wing-eating competition.
Red Moped in Lobby
Starred in Grubhub's first Super Bowl ad.
FoodSpotting
Food-focused company Slack channel.
The Grubivator
What they call their elevator.
Maggie Lengacher
Culture Club Coordinator
Making the workday feel a little less like work
Maggie wanted to join Grubhub the minute she learned of the job she now has: "I thought, 'Any company that's hiring a full-time position just to create culture must be doing something right." As culture club coordinator, Maggie brings employees together, often around a shared passion for food — as well as around opportunities to give back to the community. The goal: "to try to make the workday feel a little less like work."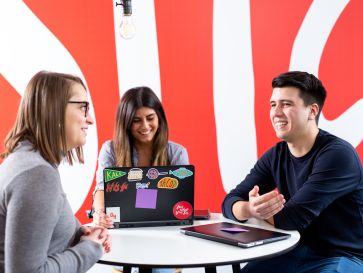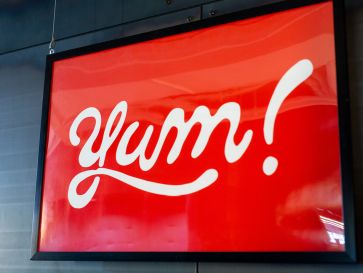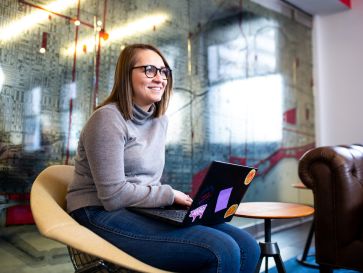 If I had to describe Grubhub's culture in one phrase, I'd say 'one place for every taste.' What I mean by that is you can be yourself here.
Maggie Lengacher
Culture Club Coordinator
Bhavya Geethika
Research Analyst
Building predictive models for Grubhub
Geethika, a research analyst, translates statistical and machine learning models into metrics that drive business. Her favorite project: A model that predicts Grubhub order volume when it's raining or snowing. And her favorite tech tradition: Learning Fridays, when teams explore and bring to life any tech idea of interest. "You don't get to work with such cool tech everywhere," she said.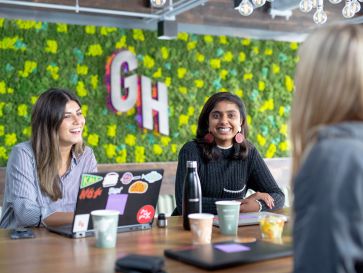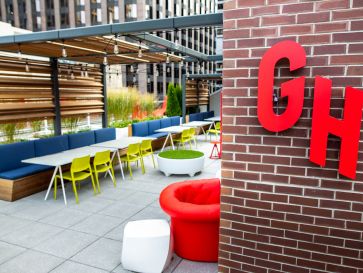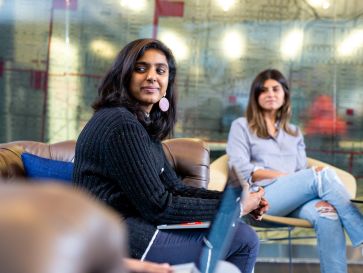 The tech team culture is rigorously analytical and fun. We have Learning Fridays, where we get to try out a new idea and bring it to life.
Bhavya Geethika
Research Analyst
Freddy Sund
Senior Sales Exec
Becoming the CEO of your own career
Grubhub recently held a four-week learning sprint, "Be the CEO of Your Career," to help employees own their own career trajectories. Those learning sprints, and that topic in particular, reflects the company's commitment to recognizing the potential of its people. Freddy experienced that first hand. Having begun in inside sales, the senior sales exec advanced quickly and is now on the path to management.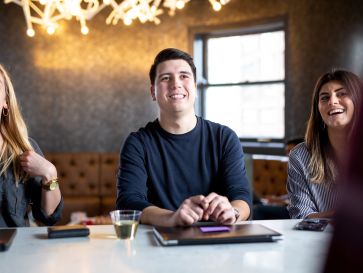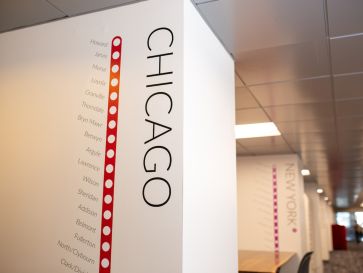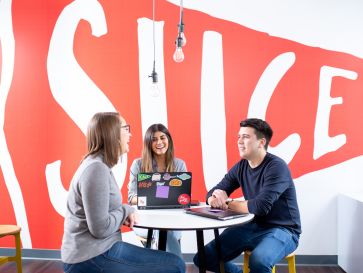 I really love working at Grubhub because it's a supportive environment, creates a lot of friendly competition and everyone wants to see you succeed.
Freddy Sund
Senior Sales Exec