Marketing Tech + Software
Industry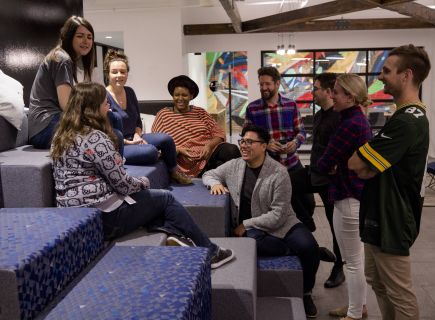 Hello, we're ActiveCampaign
ActiveCampaign is a Chicago-based SaaS company. Seamlessly bridging marketing & sales automation, its user-influenced platform enables businesses all over the world to create more effective marketing that listens, learns and adapts.
Why Work with Us?
We remain focused on our employees, our customers, and even our customer's customers. Ideas are valued over titles, contributions are valued over appearances, helping a co-worker is more important than outshining them.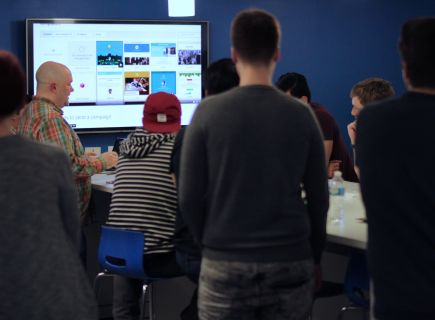 Where we are
Beautiful Chicago Loop Office overlooking State Street with views of the lake and Millennium Park and is minutes from the Metra & CTA.
Perks + Benefits
Retirement & Stock Options
Child Care & Parental Leave
Vacation & Time Off
Unlimited Vacation Policy
We all have a voice in creating the product. One, two or three specific people don't always make decisions. We rely on our customers and our internal employees to help build the product.

Vince Angeloni

Lead Product Designer

It has always been your knowledge, experience, and work ethic that counts around here. Not how you look, your personality, or your hobbies/interests/etc... I've always really appreciated that.

Elizabeth Murgittroyd

Developer

I'm impressed every day with the amount of respect each member of the team has for the rest of the team, from the guy who started it all 13 years ago to the person who just started last week.

Tim Jahn

Developer

We have a strong group of diverse people who complement each other very well. It is a professional and flexible environment where learning and personal growing is encouraged and hard work is rewarded.

Milos Srdjevic

COO

There is a great straightforwardness here. There's no ulterior motive, there's no smoke screen. There's a genuine interest in doing right by employees, by clients, and even by our clients' contacts.

Alex Morrise

Developer

It's rewarding every day to be able to work with customers toward achieving their goals. No two days are ever the same, and ActiveCampaign provides a chance to be creative with my work.

Kelly O'Connell

Head of Customer Success
Jobs at ActiveCampaign
35 open jobs