Greentech, Performance Bonus
3 Companies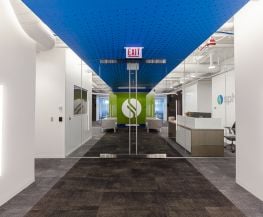 Sphera is the largest global provider of Integrated Risk Management software and information services with a focus on Environmental Health & Safety (EHS), Operational Risk and Product Stewardship. Our Mission: To create a safer, more sustainable and productive world by advancing operational excellence.

Co-Working Space or Incubator • Greentech
mHUB is creating the conditions for product innovation to thrive. Our mission is to galvanize Chicago's manufacturing ecosystem by providing access to labs and equipment, attracting world-class talent, and fostering collaboration between industry and entrepreneurs to solve challenges and spark new ideas. mHUB helps turn ideas into prototypes

ELEVATE PACKAGING is the leading source for end-to-end sustainable packaging solutions and branding. We are the trusted experts in creating eco-friendly brand experiences with recycled, compostable, and recycle-friendly packaging, boxes, bags, and labels. We're searching to fill a role in our West Loop office, which is a fast-paced environment....