Fintech, Performance Bonus, R
3 Companies

Founded on two basic ideas--people matter and delivering value is the highest priority--Inspirant Group is a digital transformation "consulting" (we prefer Unconsulting) firm intent on changing the way consulting is done.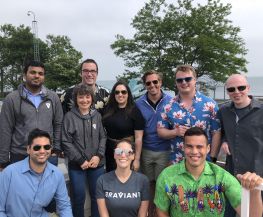 Braviant Holdings is a digital lending platform that combines breakthrough technology and cutting-edge machine learning to empower consumers with better credit solutions. This next-generation approach to lending is reducing credit barriers and creating a Path to Prime to help millions of underbanked consumers.

The Wolverine companies comprise a number of diversified financial institutions specializing in proprietary trading, asset management, order execution services, and technology solutions. We are recognized as a market leader in derivatives valuation, trading, and value-added order execution across global equity, options, and futures markets.