Internet of Things, Paid Volunteer Time, 500+ employees
2 Companies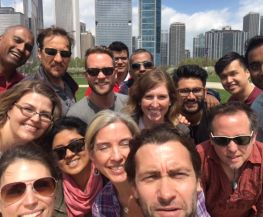 Internet of Things • On-Demand
Hey Chicago! We help the world's communications, information and content companies thrive in the most dynamic, challenging and complex market conditions imaginable. We boil complex problems down to give our customers simple solutions to their hardest challenges.

Big Data • Internet of Things
The Climate Corporation aims to build a digitized world where every farmer is able to optimize and execute decisions on the farm through digital tools.