On-Demand, Paid Volunteer Time
2 Companies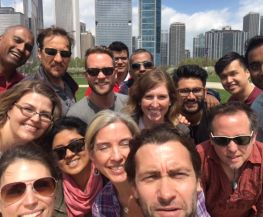 Internet of Things • On-Demand
Hey Chicago! We help the world's communications, information and content companies thrive in the most dynamic, challenging and complex market conditions imaginable. We boil complex problems down to give our customers simple solutions to their hardest challenges.

Kids + Family • On-Demand
Sittercity's mission is to make child care finally work. As the company that pioneered tech-enabled child care, we've come a long way since 2001. We've connected millions of families and sitters, and now we're reinventing the category we created, with technology that radically simplifies the way families and sitters connect.