Machine Learning, PostgreSQL, Paid Volunteer Time, Dedicated Diversity/Inclusion Staff
2 Companies

Fintech • Machine Learning
Enova is a multinational company based in the U.S. that uses technology to develop innovative financial products and services for individuals and businesses. Enova has provided more than 5 million customers around the globe with access to more than $20 billion in loans and financing.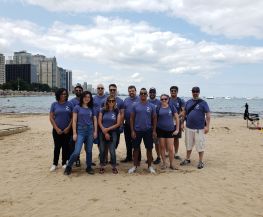 Healthtech • Machine Learning
The mission for Payformance is simple. We aim to be a catalyst for payment transformation in the healthcare industry. Our software focuses on what really matters: aligning incentives to ensure insurers and providers deliver the best health outcomes for patients, at the lowest cost. Find us at the intersection of healthcare, tech, & social good.