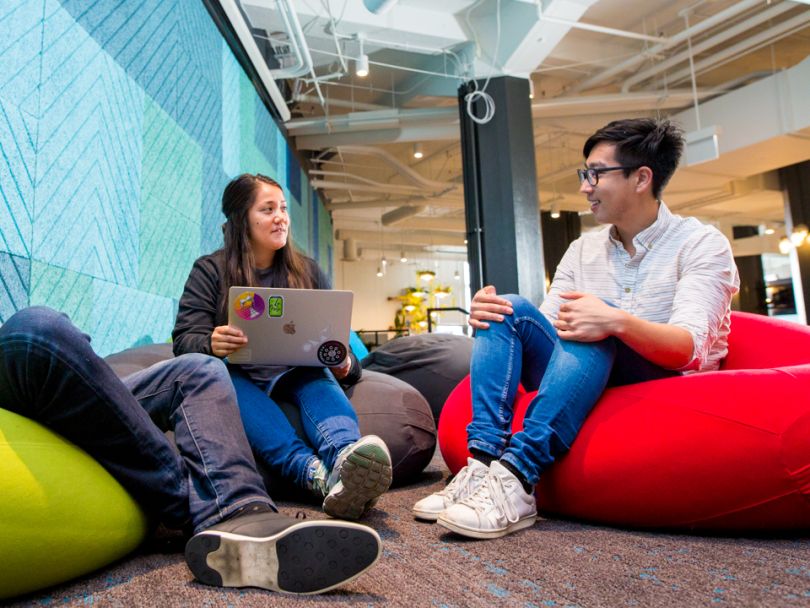 Two weeks after announcing a renegotiation of its partnership with Caterpillar, Uptake just brought in a $117 million Series D funding round at a valuation of $2.3 billion — its highest to date.
Baillie Gifford, a Scotland-based investment management firm, led the round, in which Revolution Growth and GreatPoint Ventures also participated. Revolution Growth served as lead investor in the data analytics startup's Series B round, closed in February this year, while GreatPoint was the lead investor in Uptake's Series A.
The company will use the funding to expand its data analytics offering into new industries.
"We're on a growth trajectory now where there is virtually nothing standing in our way from being the predictive analytics market leader across every heavy industry, from oil and gas to mining and beyond," said co-founder and CEO Brad Keywell in a statement. "The opportunity is too significant for us to not double down right now."
Uptake has raised more than $250 million to date. The company told TechCrunch that it is already cashflow positive, but that the funding will help accelerate its growth.
Founded in 2014, Uptake is a predictive data analytics provider that specializes in working with major industrial companies. It currently offers specialized solutions for eight industries including mining, aviation and energy. Notable clients of the startup include Caterpillar and Berkshire Hathaway Energy.
Despite being founded less than four years ago, Uptake has already become a force to be reckoned with in Chicago's tech scene. The startup has a staff of 800 in the city, making it the ecosystem's 17th largest digital tech employer.
An Uptake spokesperson said the company "won't speculate" on what that number might look like in the upcoming year, but the startup does have nearly 40 job openings on Built In Chicago.
Keywell founded Uptake alongside Eric Lefkofsky, who currently runs Tempus — another Chicago analytics startup co-founded by Keywell and Lefkofsky to provide better, more personalized cancer treatment.
The pair's previous ventures include Groupon, Echo Global Logistics and Mediaocean.
Baillie Gifford's Gary Robinson said his firm's investment was grounded in Uptake's traction and early results.
"Uptake has delivered real results for its global customers, addressing a largely untapped need for industrial giants that gives them competitive edge in ensuring their machines work," said Robinson in a statement. "We are delighted to be investing in this exciting company on behalf of our clients and we look forward to supporting Mr. Keywell and team as they look to unlock this huge opportunity."