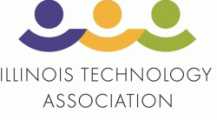 April 11, 2012
Illinois Technology Association Announces Finalists for 13th Annual CityLIGHTS Awards Gala
Future Technology Leaders and Companies to Be Announced May 10, 2012
CHICAGO, IL - (www.twitter.com/techaccesstv) - The panel of industry, government, education, and civic judges has determined the finalists for the 2012 ITA CityLIGHTS Awards.
"ITA is thrilled to see such an impressive group of finalists," said Fred Hoch, President, ITA. "The activity level and evolution of the technology industry, across vertical industries, is a source of economic growth in Illinois,leading the recovery of the region. There are so many great organizations calling Illinois home -- our only regret is we can't include them all!"
Public voting runs from April 11 - 25, 2012. Winners will be determined by composite score (50 percent judges; 50 percent community voting) in all categories. Winners will be announced at the awards gala May 10, 2012.
2012 ITA CityLIGHTS Awards Finalists are:
CEO of the Year Award
Michael Alter, SurePayroll
Eric Belcher, InnerWorkings
Dan Jauernig, Classified Ventures
Robert Knott, SWC Technology Partners
Shawn Riegsecker, Centro
Jai Shekhawat, Fieldglass
Technologist of the Year Award
Michael Fineberg, SurePayroll
Ian Foster, University of Chicago Computation Institute
Matt Manzella, Allstate Insurance Company
Tracey Wiedmeyer, InContext Solutions
Newcomer Award
BrightTag
Care Team Connect
ecycler
GiveForward
SA Ignite
SocialKaty
Trunk Club
New Concept Award
Eved
Gogo
NuMat Technologies
Redpoint Technologies and BeBeVu
Rise Interactive 
Socioclean
Tangible Haptics
Rising Star Award
Braintree
CohesiveFT
crowdSPRING
Infobright
kCura
MBX Systems
Rightpoint
SilkRoad Technology
Lighthouse Award
Echo Global Logistics
Gogo
GrubHub
Redbox
ShopperTrak
SXC Health Solutions
Best Strategic Use of Technology Award
Allstate Insurance Company
Apex Systems
Load Delivered Logistics
nAblement
Northern Trust
Uber
Prominent Woman in Tech Award
Ellen Barry, The EBarry Group
Rona Borre, Instant Technology
Dee Daniels, Digital Diva 2.0
Dimitra Georganopoulou, Ph.D., Ohmx
Marian Mangoubi, Sassy CEO
Carole McCluskey, Coinstar & Redbox
Voting closes April 25 at 5pm. Vote today!
Winners will be announced at the 13th ITA CityLIGHTS Awards Gala. 2012 winners join a list of renowned and accomplished companies and individuals, including Groupon, SmartSignal, Mayor Richard M. Daley, NAVTEQ, SPSS, Aleri, Howard Tullman, and Adam Caplan, among others.
ITA CityLIGHTS will be held on May 10, 2012 in the Great Hall at Chicago Union Station. The event is attended by more than 700 executives, entrepreneurs, investors, and technology champions from the breadth and depth of Illinois business. To sponsor, purchase a table or tickets to the event, visit www.illinoistech.org. The Awards Gala is an opportunity for the industry to connect, socialize, and celebrate the continued success of the technology industry in Illinois and the growing importance of this economic sector.
About the Illinois Technology Association
The Illinois Technology Association (ITA) is a driving force behind the growth of Illinois' vibrant technology industry. We are relentless in championing the development and application of technology, from start-up companies to industry leaders, leveraging the transformative nature of technology to revolutionize industries. ITA uniquely capitalizes peer-to-peer collaboration, networking, and access to experts across the breadth of business to cultivate the Illinois technology industry. The unique and powerful integration of these valuable and experienced resources differentiates the ITA as a source of accelerated growth for the technology industry of Illinois. For more information about ITA, please visitwww.illinoistech.org.