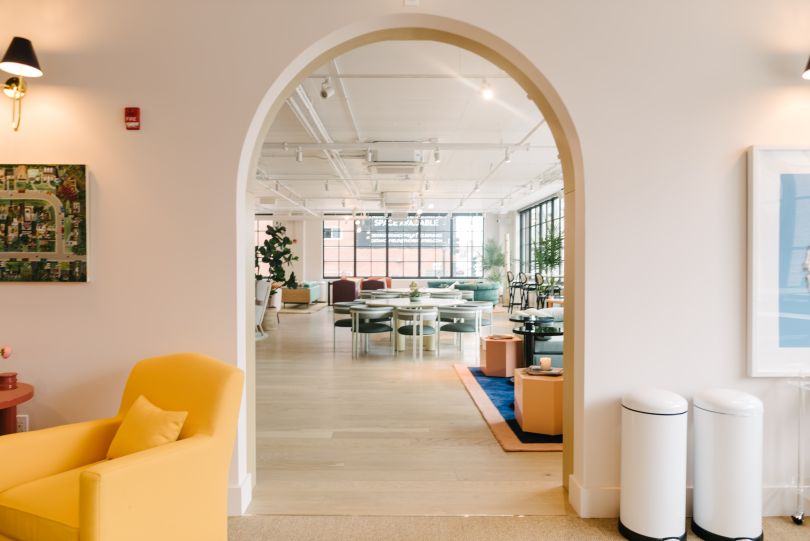 There's a new coworking space on the block.
The Wing — a women-focused coworking space that channels Ida B. Wells and champions "Girls doing whatever the f*** they want" on Instagram — officially opened its 8,500 sq. foot space on Fulton Market Street in the West Loop on Thursday. It's The Wing's sixth location, adding to locations in New York, San Francisco and Washington D.C.
More than just places to work and fill up on cold brew, The Wing's spaces are designed to bring women together and foster community. For starters, there's a full restaurant and cafe featuring food from women-owned restaurants, an all-women art gallery, and bookshelves stocked with more than 2,000 titles curated by independent bookstores Women & Children First and Strand, the company said.
The Chicago location is stylish, too, drawing on its inner Frank Lloyd Wright with muted tones and geometric shapes to create an inviting workspace.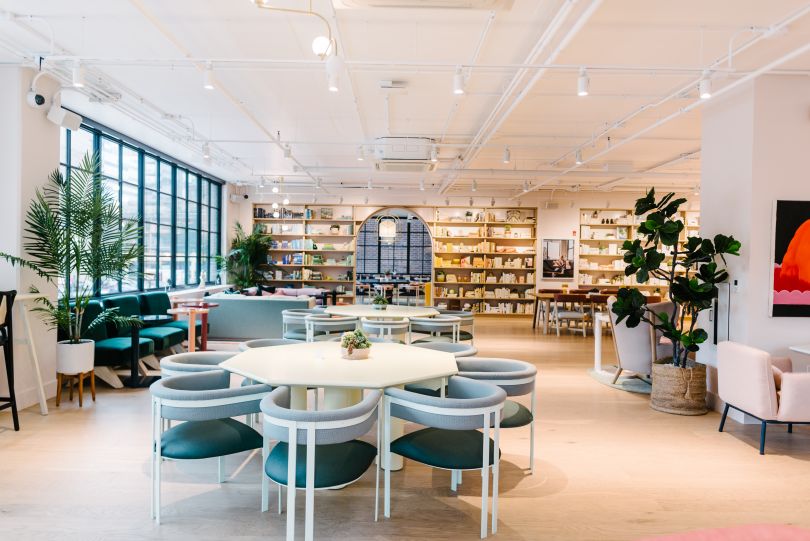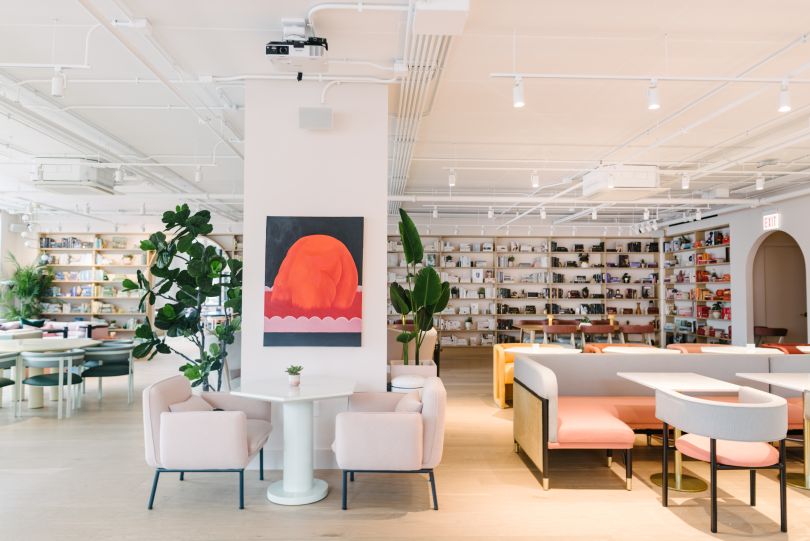 Each week, the Chicago office will host weekly workshops and events for women around subjects like salary negotiations, sex and sexual health, financial planning and more.
Memberships run at $185 a month for just the Chicago location, or $250 for all access. The Wing also offers scholarships for women who work in underrepresented industries.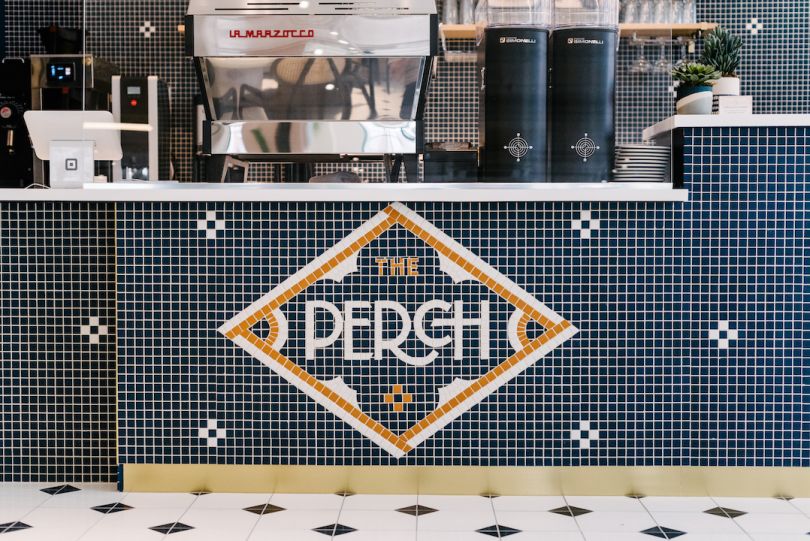 Step Aside, WeWork
The Wing launched in New York in 2016 with the mission of empowering women through community. The idea is modeled on the women's working clubs of the 19th and 20th century, like the Lady Flashers and Lady Millionaires. Since then, they've accrued more than 8,000 members and made waves for hosting speakers like Hillary Clinton, Alexandria Ocasio-Cortez and Stacey Abrams. The company also runs No Man's Land, a multimedia platform featuring a magazine and a women's history podcast.
The company has raised more than $117.5 million in funding for its efforts and has plans to open up an additional five more coworking spaces that include: Boston, Toronto, Los Angeles and London.
For Chicago, The Wing adds a diverse voice to its burgeoning coworking scene. As of 2018, there were 99 coworking spaces occupying more than 2.6 million square feet in Chicago, according to real estate news site The Real Deal Chicago. Of course, there's WeWork, but there are also innovation stations like 1871 and Blue1647, a remote enclave in Serendipity Labs and one for freelancers outside the Loop called Second Shift.