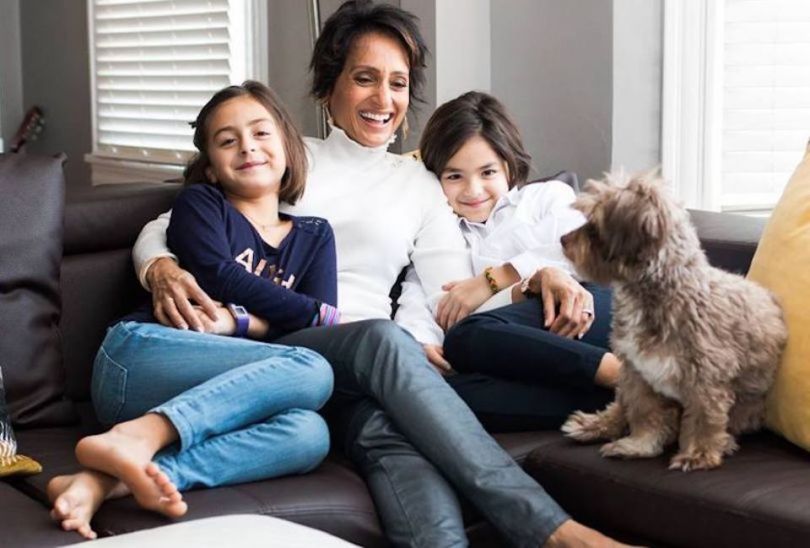 For many of us, raising a child will be the hardest thing we ever do, in large part because there's no one place to bring the seemingly endless stream of questions. And while there is a wide range of specialists who can lend aid in certain fields, a parent with no idea what's going on might not know whom to turn to.
PediaSource is on a mission to make it easier for concerned adults to find the resources they need to help the children in their lives.
"We service parents and caregivers of children through our technology platform to get them connected to child and teen specialists in the cities that they reside in, and in the larger, broader communities," said CEO Hema Raj Trukenbrod.
When someone has a concern about a child in their life — be they a parent, aunt or uncle, sibling or a family friend — they can use PediaSource to book phone appointments with experts across a wide variety of child-specific fields like speech language pathology, biofeedback therapy, occupational therapy and more. 
Specialists can discuss what's happening and provide insight into what's potentially going on and what the next steps should be. 
"Our experts range from specialists who deal with newborn issues like lactation, sleep, and development, all the way to high school anxieties and issues with body dysmorphia and eating disorders," said Trukenbrod. "Experts are highly vetted — they need to have anywhere from three to five years of experience. And the plus for them is that they get lead generation so they get to build their practices."
There's so much information out there that we forget to lean on the specialists."
Trukenbrod said many people have turned to the platform because they don't know what they need to help the children in their lives. Rather than relying on Google to gain insight into behaviors, which can cause more anxiety than alleviation, PediaSource offers the services of specialists to help parents who don't know what they don't know.
While pediatricians are often sought as a source of knowledge for wide-ranging child issues, much of their expertise is devoted to concerns regarding a child's physical state. These specialists often don't have time to look into behavior, learning and developmental matters.
"Pediatric behavior, mental health, development and learning has become so confusing," said Trukenbrod. "And there's so much information out there that we forget to lean on the specialists."
PediaSource is one of a number of Chicago tech companies are working to support children and subsequently, their parents, and the company aims to do so through the workplace as well as directly. Trukenbrod said she is working on an employee benefit offering, akin to health insurance and wellness benefits. That can be a win-win for both parents and employers, she said, because stress at home often ends up affecting work performance.
"When I launched this company early last year, it was directly to parents," said Trukenbrod. "My focus this year is to make this available on a larger scale to working parents, through companies."
She is currently in talks with Fortune 200 and 500 companies who want to offer PediaSource as a benefit and is working on raising seed funding to bolster those efforts and expand on the roughly 70 experts in the platform's nationwide pipeline. And even though these efforts keep her very busy, she still works to use her 20 years of clinical experience to take calls personally.
"I try very hard to take as many calls as I can," said Trukenbrod. "No matter what happens, I always hope I'll be able to connect with at least enough families to make my heart and soul happy while I make this available on a large-scale basis to families across the U.S."