The Internet of Things (IoT), an umbrella term for the technology that enables one smart object to communicate with another smart object (think FitBit relaying the data it's collected to your smartphone), is perhaps the single most auspicious trend in tech at the moment.
I'd describe it as "disruptive," but that word — in its current, hackneyed sense — doesn't quite capture the sheer potential that IoT has brought to the tech world.
In short, IoT could change everything.
Smart shoes for counting steps and calories burnt. Smart frying pans that monitor surface temperature and cooking time to prevent burning. Smart umbrellas and smart baseballs and smart dog bowls. Smart everything in a world driven by connectivity and data.
To get a better view of the current IoT landscape, we sat down with five Chicago companies who lead the pack in terms of IoT innovation. They explained the cutting-edge tech behind their businesses — and how Chicago is setting itself up to be the global leader of the Internet of Things.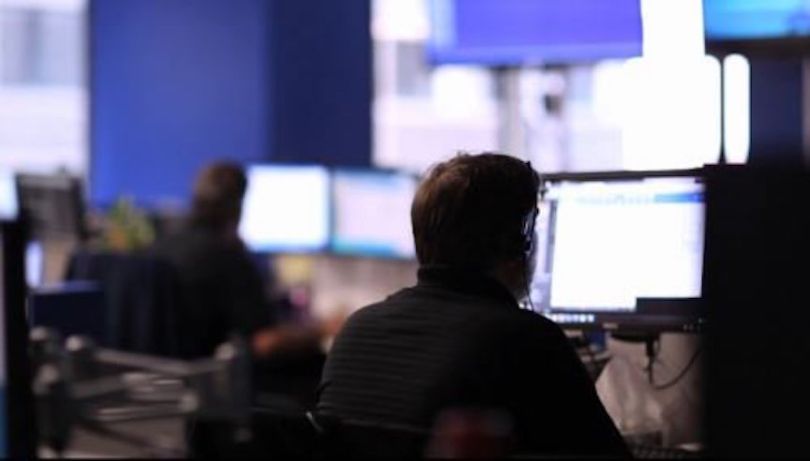 Trustwave helps businesses fight cybercrime, protect data and reduce security risk. With cloud and managed security services, integrated technologies and a team of security experts, ethical hackers and researchers, Trustwave enables businesses to transform the way they manage their information security and compliance programs.
What makes the technology behind your IoT work innovative?
"Securing the Internet of Things requires continuous security testing of IoT devices and the ecosystem surrounding them," said John Amaral, senior vice president of product management at Trustwave. "This includes all networks, applications and databases that connect to IoT devices in even the smallest capacity. Trustwave offers those kinds of testing services — whether through automated vulnerability scanning or deep-dive, hands-on penetration testing — both of which are performed by the company's elite threat intelligence team that includes ethical hackers, malware researchers, forensic investigators and incident responders. The intelligence gathered through IoT testing is then fed into Trustwave's customers' security programs so they are continuously up to date and staying ahead of the latest threats."
How can Chicago emerge as the leader in IoT technology?
"Chicago is quickly becoming a leading nationwide hub for technology and innovation," said Cas Purdy, vice preseident of corporate marketing and communications at Trustwave. "Between new startups and already existing enterprises that planted roots in the city decades ago, more companies than ever before are focusing on the booming tech industry – which includes the IoT phenomenon."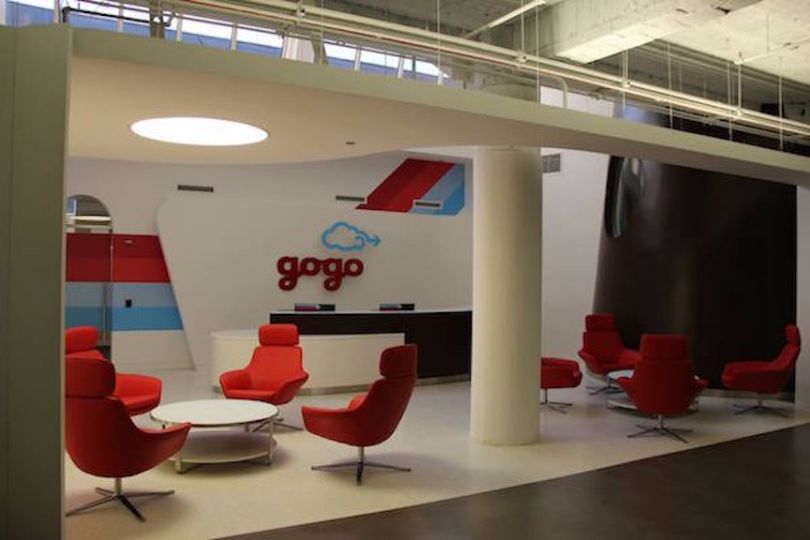 Gogo is a leading global aero-communications service provider that offers in-flight Internet, entertainment, text messaging, voice, connected aircraft services and a host of other communications-related services to the commercial and business aviation markets. Gogo has partnerships with 11 major commercial airlines and is now installed on nearly 2,400 commercial aircraft. More than 6,800 business aircraft are also flying with its solutions, including the world's largest fractional ownership fleets.
What makes the technology behind your IoT work innovative?
"At Gogo, we started this business by connecting passengers in-flight," CEO Michael Small said. "Today, we're the industry leader for passenger connectivity and in-flight wireless entertainment. As Gogo has evolved, we're getting beyond passenger connectivity and enabling the IoT in flight. We envision a future where Gogo's services connect every aspect of the plane, improving the airline experience as a whole. This includes providing applications for the flight crew, airline operations and the aircraft itself."
How can Chicago emerge as the leader in IoT technology?
"Gogo is super excited to be part of a thriving technology scene in Chicago. But, Chicago is much more than a growing technology hub. It has a stable of industry leading companies and is a transportation hub to the world. We are developing technologies to bring the IoT to the sky with neighbors like Boeing and United and other industry leaders. We are also powered by top universities and organizations like 1871, Built In Chicago, and the Illinois Technology Association. In other words, the diversity of thinking in Chicago is second to none and is a real competitive advantage. Gogo is extremely proud to call Chicago home."
Founded by Brad Keywell, Uptake is a rapidly growing predictive analytics company whose platform transforms massive data sets into actionable solutions for high-value problems. Uptake's software is empowering businesses to make data-driven decisions that optimize performance across the enterprise.
What makes the technology behind your IoT work innovative?
"Collaborating with our customers — iconic industry leaders — allows us to create solutions based on their most critical problems," said Natalie Bauer Luce, a spokesperson for the company. "We deliver a platform that analyzes multivariable data (in real-time; coming off of machines, sensors, and operations), discovers actionable insights, and presents those insights to the right person at the right time. Driven by advances in data science, Uptake's platform creates ever more accurate predictions as we integrate findings discovered from patterns in data across a wide array of industries."
How can Chicago emerge as the leader in IoT technology?
"Chicago and Uptake are uniquely situated to be leaders in the race to harness the power of the Internet of Things," she said. "Our partnership approach means we're working with major industry powerhouses in our own backyard. Pair that with a good solid dose of Midwestern work ethic, and you've got a combination that's tough to beat. Industry fueled this city's economic engine to make it the global force it is today, and it is positioned to do so again by embracing the power of data. Uptake will be at the forefront of that movement."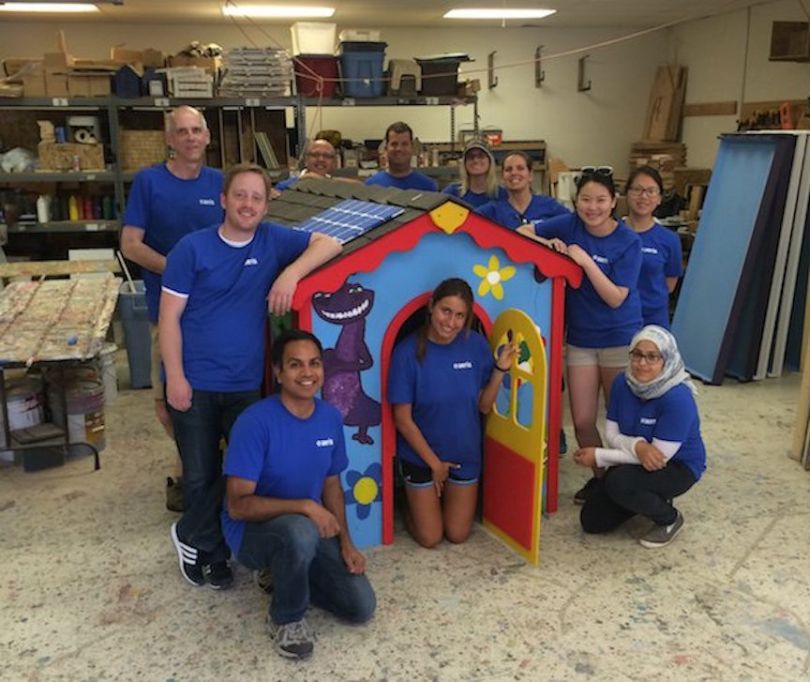 Aeris is a pioneer in machine-to-machine (M2M) communications, an integral part of the Internet of Things. Through their M2M-dedicated technology and services, they strive to fundamentally improve businesses — by dramatically reducing costs, improving operational efficiency, reducing time-to-market, and enabling new revenue streams. Aeris said the IoT industry is expected to reach over $10 trillion by 2022, driven by the more than 50 billion devices that will be connected.
What makes the technology behind your IoT work innovative?
"The Internet of Things is absolutely the most exciting domain of this decade, and we are working with the latest and most exciting technologies," said Drew Johnson, VP of Engineering at Aeris. "For example, we are creating telematics services for the automotive industry using cloud architectures, non-SQL data-stores, and the latest big-data stacks."
How can Chicago emerge as the leader in IoT technology?
"We at Aeris believe there are several reasons why Chicago will emerge as an IoT leader," said Marc Jones, Chairman and CEO at Aeris. "First, Chicago is the focal point of the Midwest. Second, there are many world-class universities in the Midwest, which are turning out great technical, marketing and entrepreneurial talent in the Chicago area. Third, IoT is a global activity, and entrepreneurs around the world will want to come to Chicago to establish their businesses. After all, Chicago has something that will appeal to everyone as it has a diverse population and world-class restaurants, museums and educational institutions. Lastly, Chicago is a direct flight away to virtually any city either domestic or international."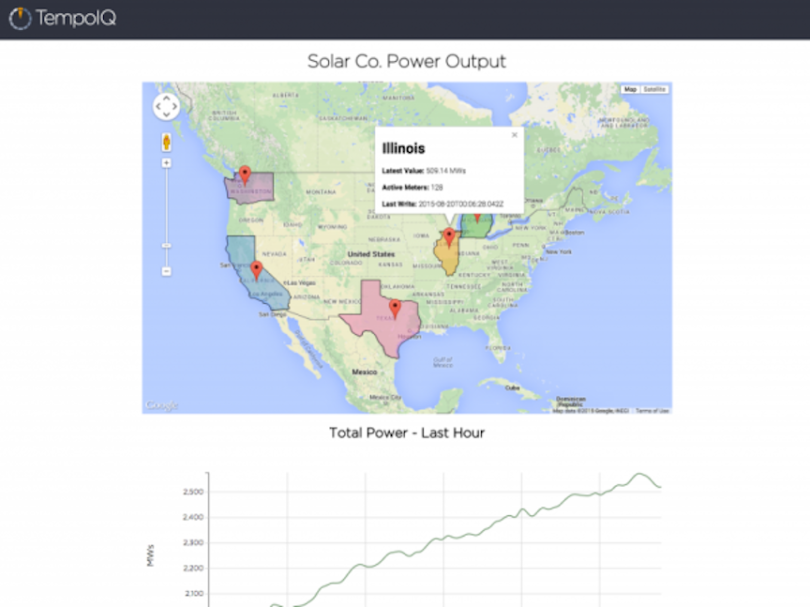 TempoIQ is the IoT application platform that saves time. Their platform is streamlined and focused on results, offering a no-code composer for quickly creating IoT data visualizations, real-time analytics and alerts, dashboards, and reports, augmented by ready-to-use application templates for web and mobile. Their modular, 4th generation CODA architecture allows customers to choose only the data collection, analysis, and storage features they need, and extend the platform at any time with a powerful REST API. They use a unique agile approach to IoT application development, guiding customers through a series of weekly sprints that enable application launch in as little as four weeks.
What makes the technology behind your IoT work innovative?
"IoT is the most important advancement since the Internet and will disrupt our businesses and our world as we know it," said Steve Subar, TempoIQ President and CEO. "We've been solving the most complex connectivity, data, analytics, and visualization challenges of the Internet of Things for four years, and our fast, flexible 4th generation IoT application platform reflects our expertise and leadership."
How can Chicago emerge as the leader in IoT technology?
"The Internet of Things is fundamentally about creating new, valuable connections between an incredibly diverse set of technologies and industries," said TempoIQ co-founder Justin DeLay. "To unlock that value, the Midwest, and Chicago specifically, must play a leadership role in IoT. Our region is home to some of the most important businesses and organizations across transportation, manufacturing, agriculture, healthcare and beyond. These industries need vision, coordination, and leadership to transform their products, their processes, and their businesses to capture the value of IoT. Chicago has already emerged as a Smart City thought leader and stands at the intersection of these foundational industries, positioning our city as the IoT hub where these crucial connections can be made."
Related: Best Startups to Work for in Chicago